Window Instruments


Each of the 16 Windows of A Universe houses a unique and kinetic 'instrument' that is powered by rainwater! All of the instruments are designed to function in response to water flowing, dripping, fillingetc., and then prototyped, made and installed into the structure by the Campers.

These are some of the directions we're going in for prototyping!





Rocking Instrument Prototypes

A swinging arm has a cup mounted on one end and a mallet on the other. When the cup fills up with water, the weight makes it descend and dump the water, causing the mallet to swing around and hit a cast aluminum shape, creating a tonal signal.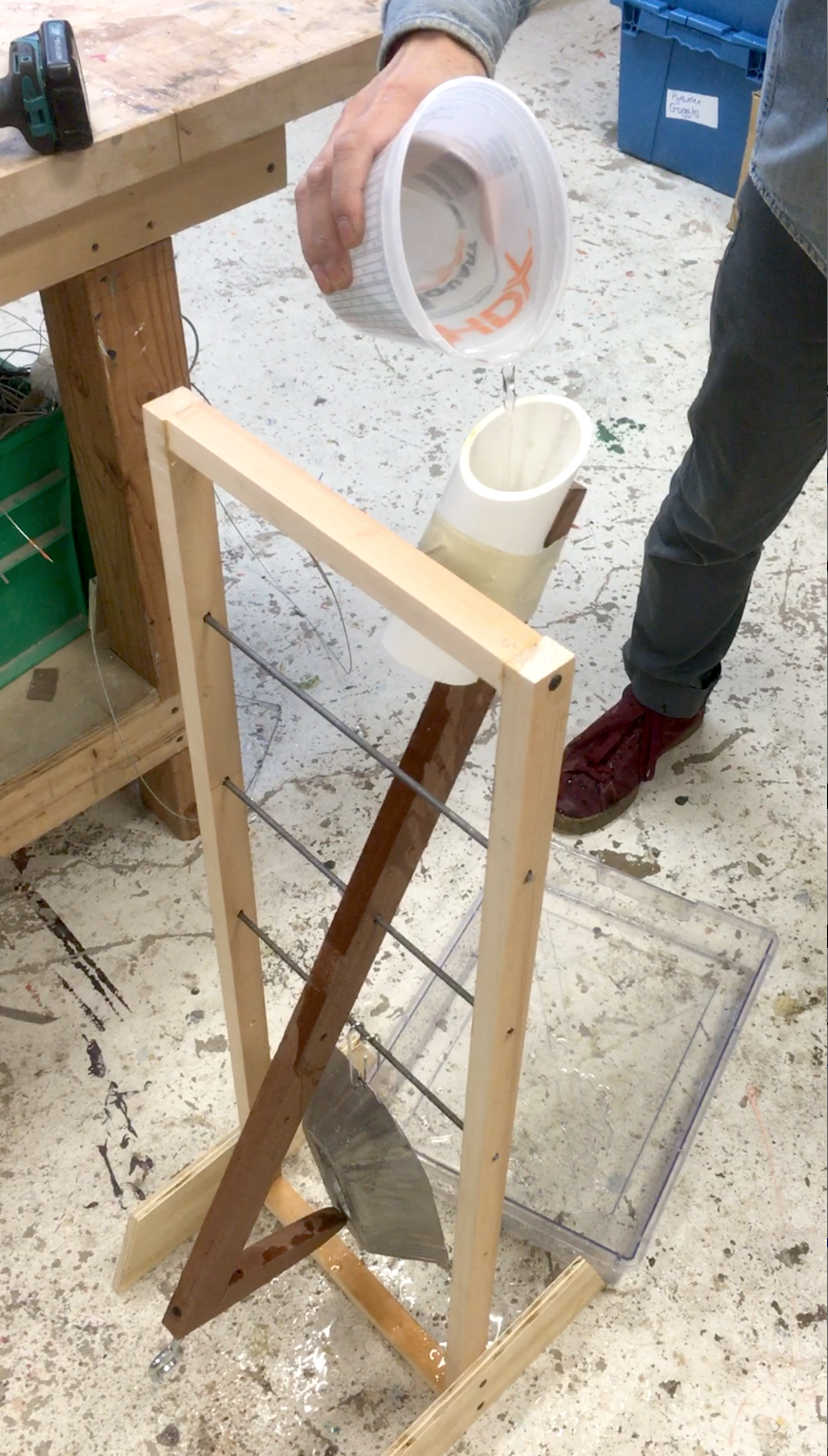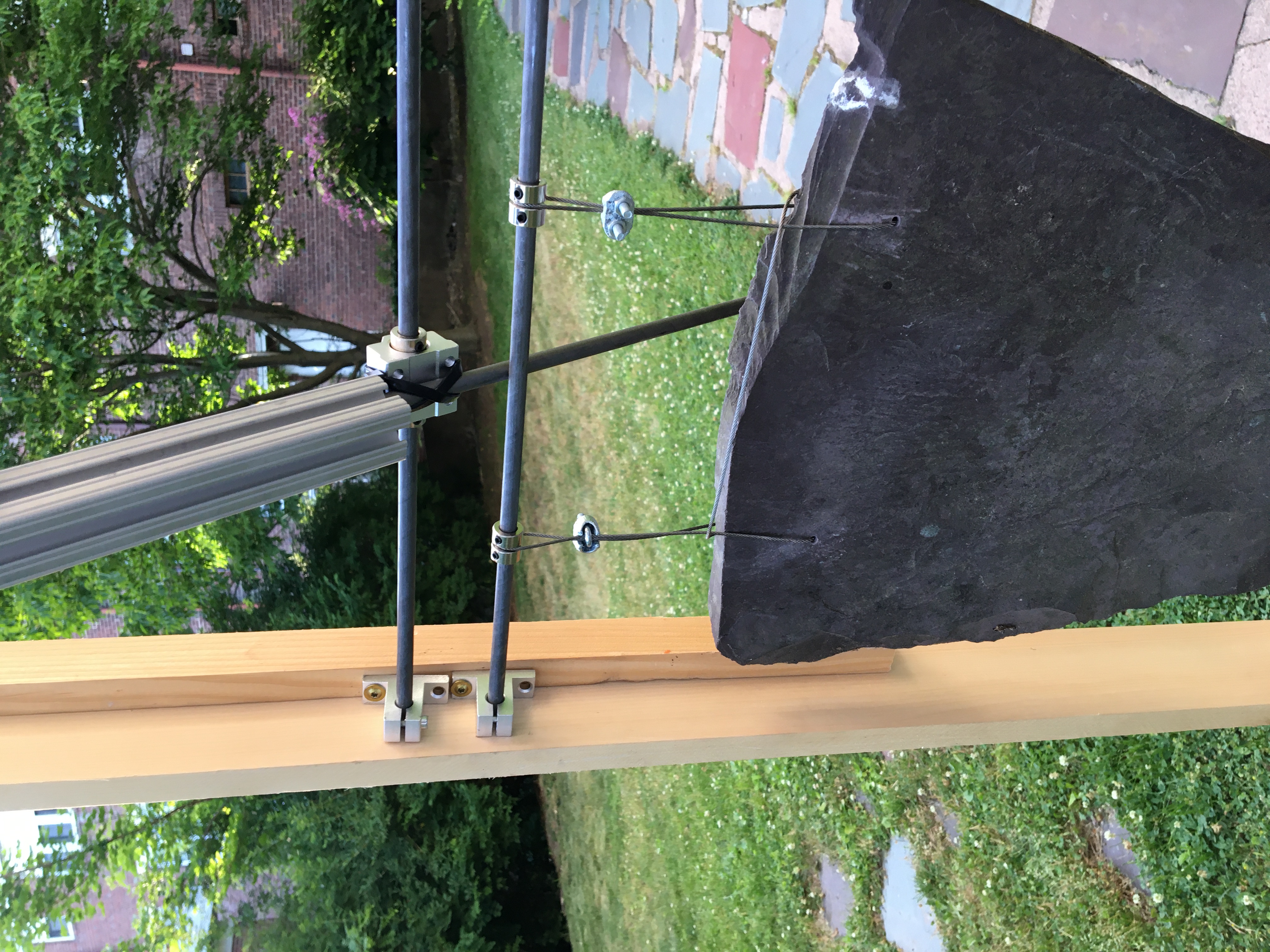 Waterwheel Instrument Prototypes: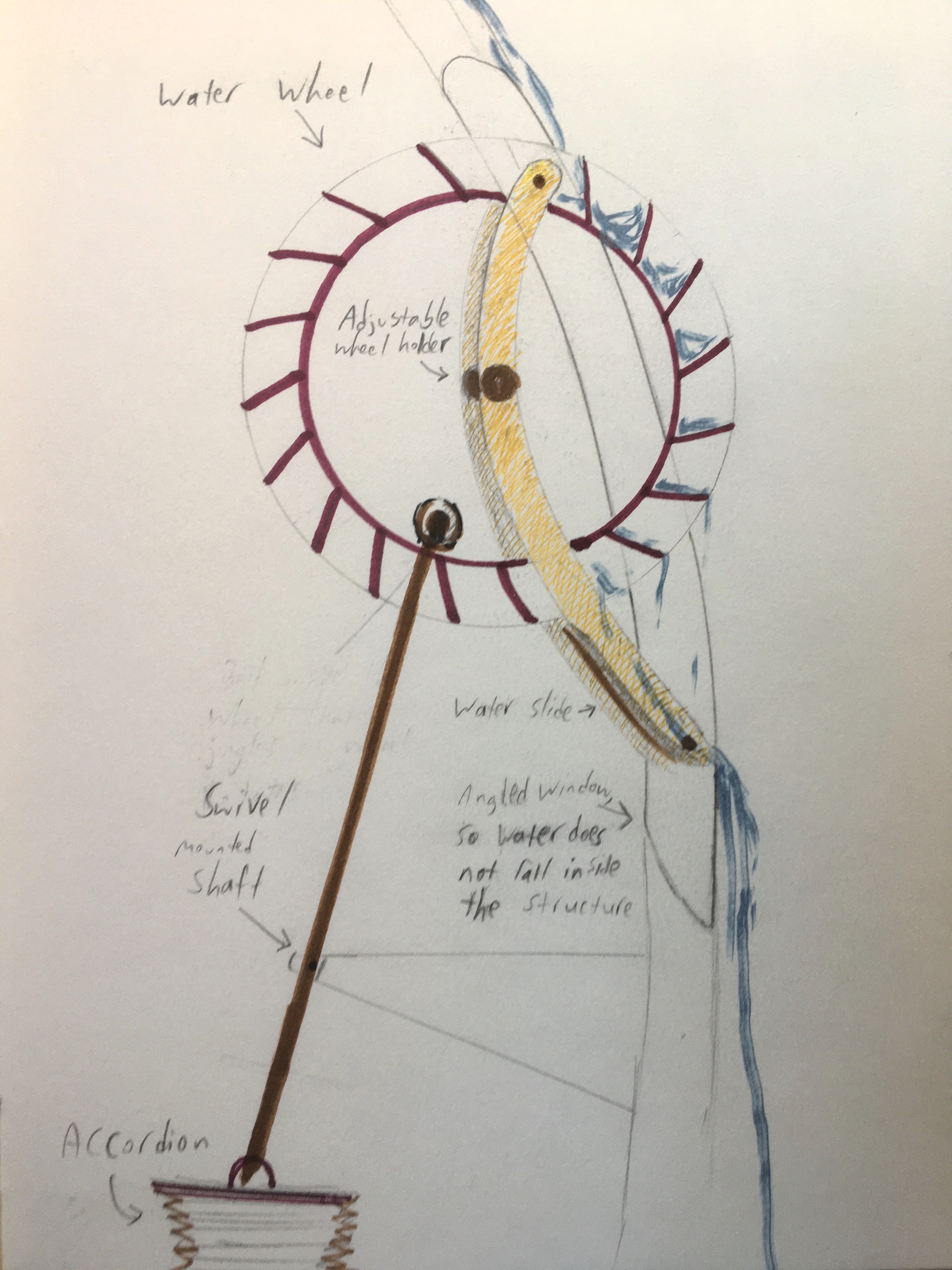 Sketches of Instrument Designs