Daub Activity


We found a good at-home alternative to Cob is PAPERCLAY.

Project overview:

We will be making paperclay, a cheap and easy modeling material. This will act similar to Cob, and can be used to cover your A Universe model from the

Wattle Activity

or can be used to create all kinds of objects! Paperclay acts a lot like clay, but is made of the same ingredients as paper mache. If you've used either of these materials those skills will come in handy!

Gather Materials:

There are many recipies for Paperclay, we like this one because most people have all the ingredients at home.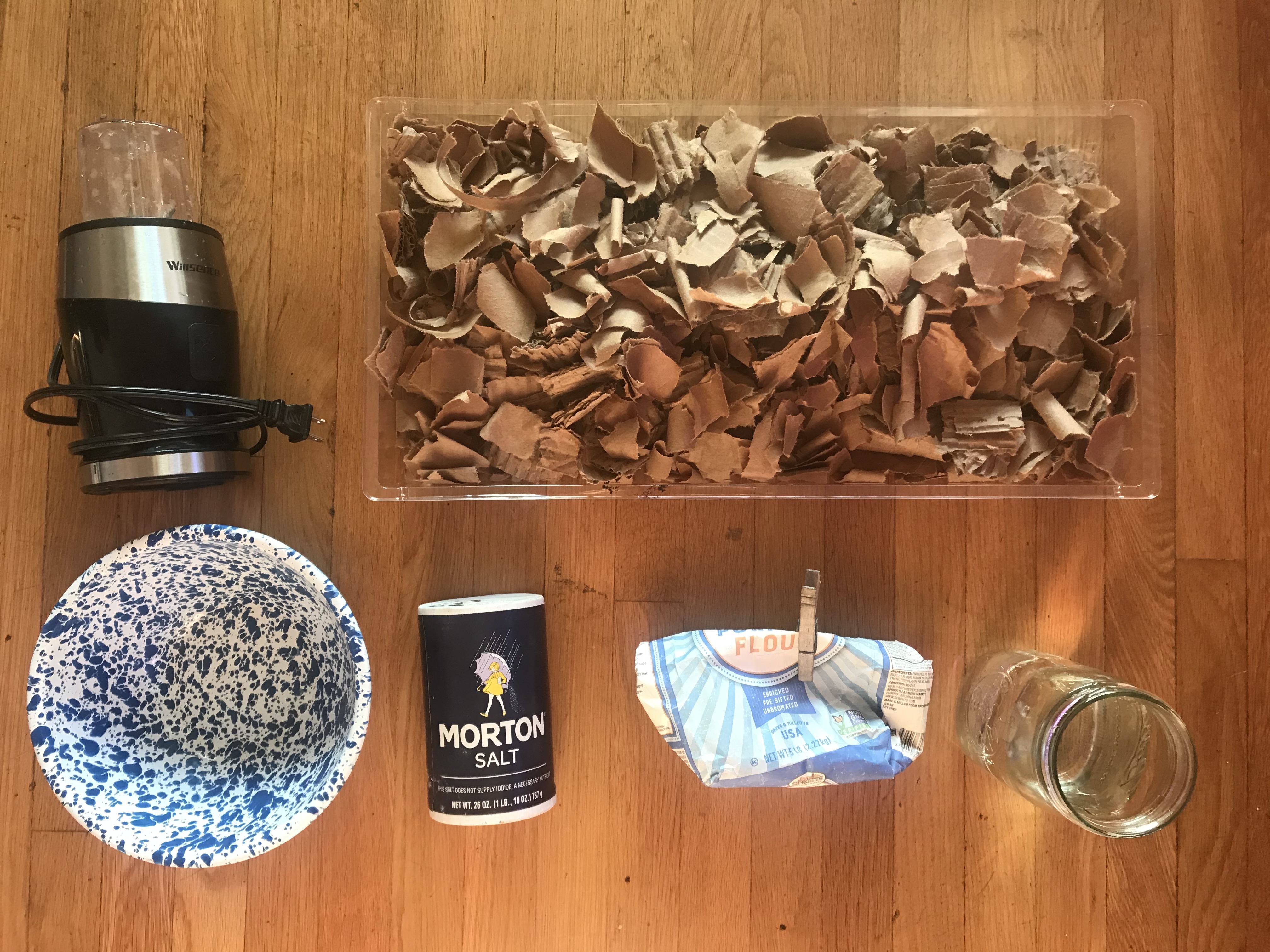 -Newspaper, Cardboard, Paper scraps, Toilet Paper (any mix of these will work)

-Large Bowl

-Salt

-Flour

-Hot Water

-Blender (you can also use a handmixer, or just your hands in a pinch!)

-(Optional) Paint and paintbrushes


Step One - Prep Paper

Rip your newspaper/paper/cardboard into small pieces. If using cardboard it's recommended to pull the layers apart. Put the scraps in a bowl and cover with hot water, let sit overnight.

If you have extra toilet paper, this makes a great alternative! It's so thin that you can skip this soaking step and go right to blending (step two).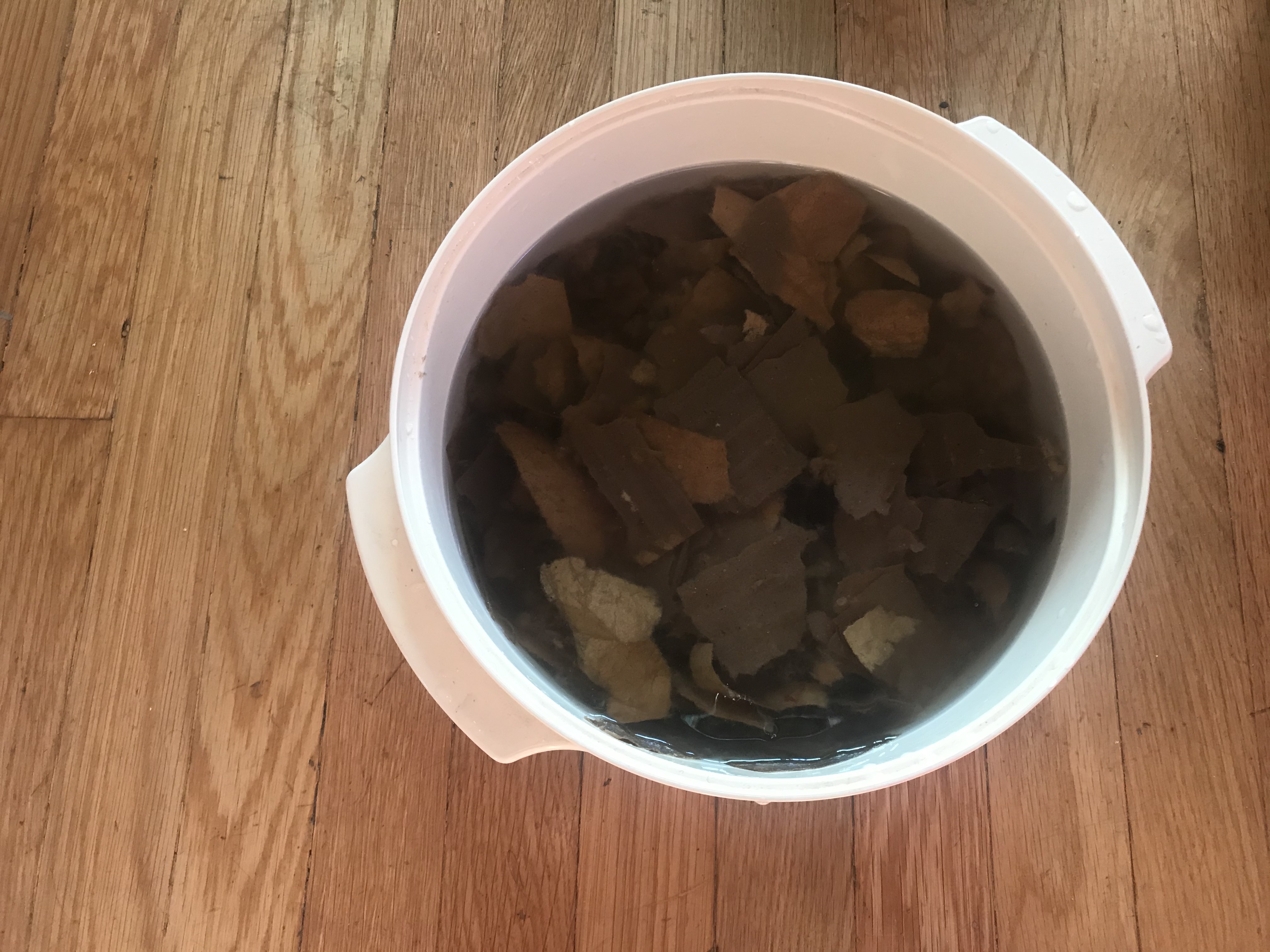 Step Two - Blend it

Once your paper has sat overnight, it should be soft and rip apart easily. Use your blender/hand mixer/hands to pulvarize the paper fibers and turn those ripped up chunks into a pulp. Be sure to use water so you don't burn out your blender, we can remove water later. The finer the pulp is, the smoother your final blend will be, but a little chunky is okay too.


Step Three - Squeeze It

Before adding any other ingredients, it's important to remove any excess water. pour off the loose water and squeeze your pulp mush so that it's DAMP but not WET. It should stick together slightly when squeezed in your hand, but not be saturated with water.

Step Four - Make the Mix

Now we will add the flour and salt to our pulp mix.

The Flour will act like GLUE. It's similar to the clay in the Cob mix. It's sticky!
The Salt is a preservative, and will keep your mix from rotting too fast.

Like mixing Cob, you can adjust the mixture to suit your needs. Start off with this ratio:

1 part Flour
3 parts Paper Pulp
dash of Salt

Mix well. When you squeeze a handful of Paperclay it should hold together.




Step Five - Sculpt!

If you are working with your A Universe wattle model:

At Camp we will be pressing Cob on the inside and outside of our welded and woven structure. The gaps in the structure will allow the cob to bond to itself through the woven frame, creating a seriously strong form (it's got a built-in skeleton!). You can mimic this by pressing Paperclay on the inside and outside of your form, making sure there are enough gaps for the inside Paperclay layer to touch the outside Paperclay layer.

If it feels like your mix isn't sticking, try removing water and/or adding flour to your mix.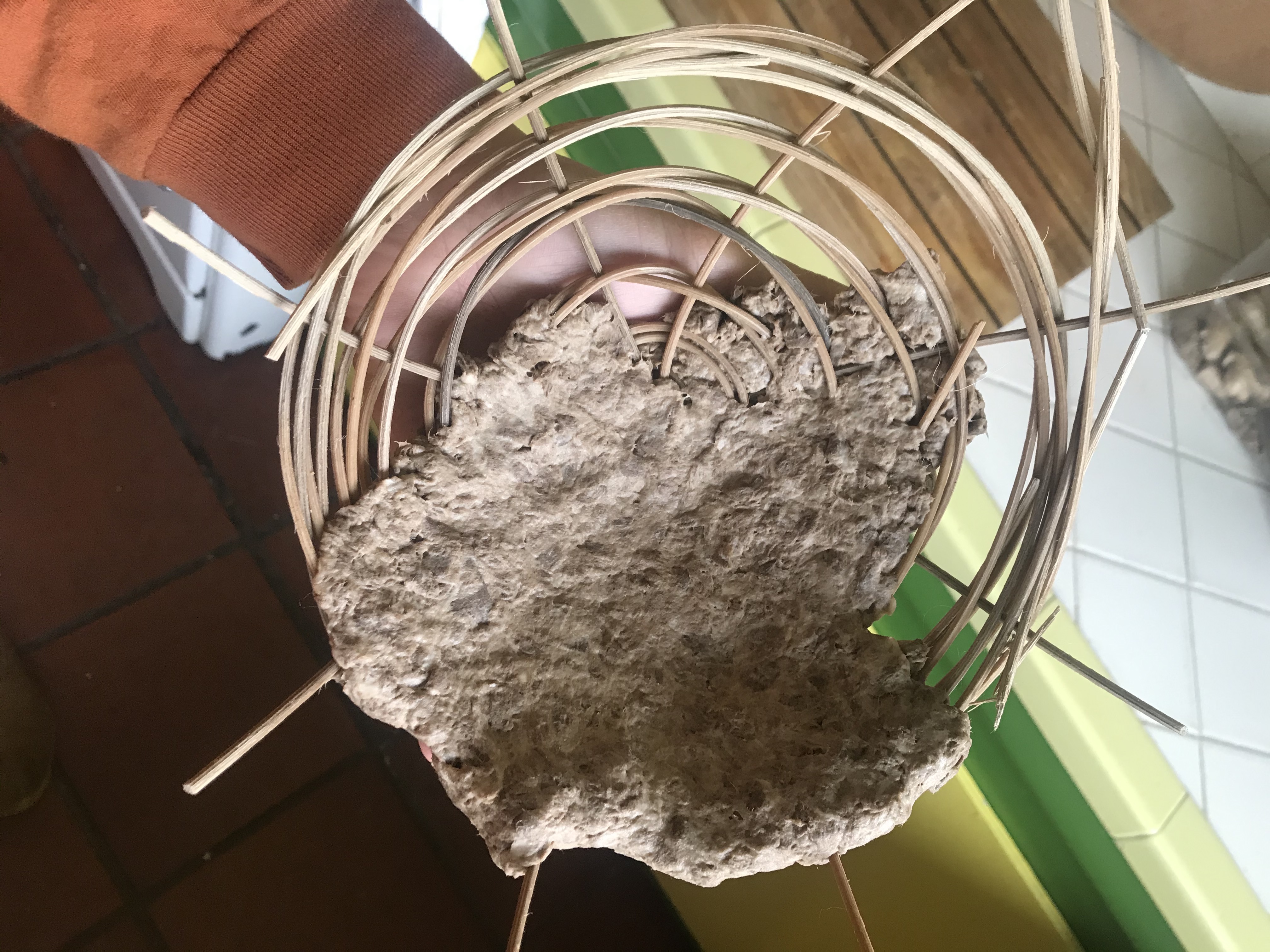 You can also use your Paperclay to make all kinds of objects!
Make a mask!
Make a bowl!
Make a model!
Make a sculpture!

Step Six - Finishing

Let your model dry fully (can take a few days)!

Once everything is dry you can leave it raw or paint it.

If you make a model or a creation using Paperclay please send us a picture on the

Comments page

! We can share your creations on this page.